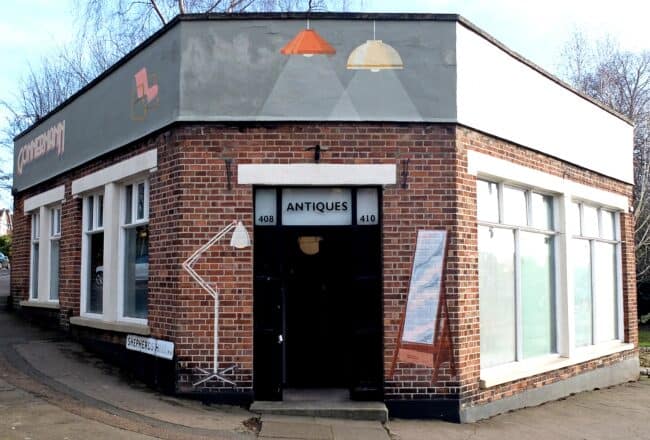 Gonnermann
At Gonnermann in Highgate we love sourcing original British and Scandinavian 20th Century design but also have a passion for unusual, interesting and decorative antiques.
Julian Gonnermann is a third generation Antique dealer working from landmark premises in Highgate and has over 30 years experience personally to draw on – not counting regular trips to country auctions with his Grandmother from the age of 10!
We source our pieces from across Europe and the UK and go to great lengths to find pieces we know you will love as much as we do. Many come from private homes where they have been since their original purchase.
You can be sure that all our furniture is in beautiful condition and our in-house restorers are expert in sympathetically returning pieces to their prime. Our aim is that pieces never look 'restored' just very well looked after. We also have a wide range of beautiful fabrics and hides to choose from when re-upholstering pieces.